No matter what city you visit, the task to do and see everything can be daunting for any family. But since Florida is packed full of pristine beaches, world-renowned theme parks, and plenty of places to eat and shop, there are plenty of activities that even locals haven't done. Until you've been on Orlando airboat ride, have you truly seen all of the Sunshine State? To save you time when building your vacation itinerary, and make sure you have the best airboat tour experience, here are a few tips to keep in mind when researching airboat rides...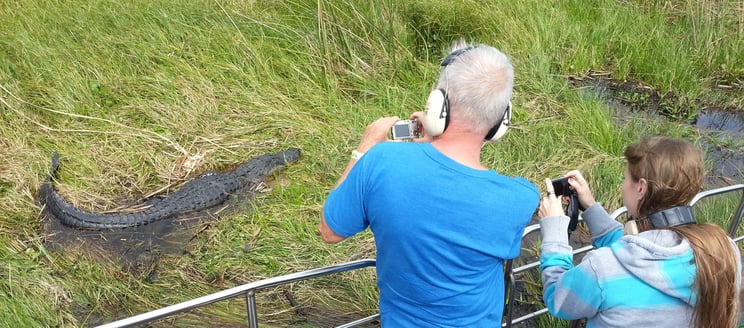 Consider what else is located near your Orlando airboat tour
Let's face it, when most people imagine Florida, they picture a busy, concrete jungle with maybe some characters thrown in. However, when they drive toward the outskirts of Central Florida, they start to see undeveloped, green marshland. In fact, the Florida Department of Environmental Protection has acquired more than 2.5 million acres of land since 1990, to conserve and protect Florida's natural resources. So when you're researching different Florida airboat ride options, pay attention to where they're located and what's around them. Because depending on who you choose, you might see and hear one of Florida's interstates along with all the wildlife on your tour.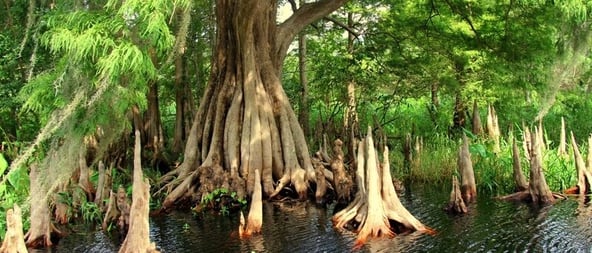 No two airboat rides in Florida are the same
Most people associate the Everglades with South Florida, where the slow-moving "river of grass" flows into the ocean. However, this vast ecosystem encompasses millions of acres of undeveloped land between Central Florida and South Florida, including Lake Okeechobee and the Kissimmee River. Just because two airboat companies share the same channel of rivers, streams, and lakes doesn't necessarily mean you'll see the same things on your tour. For example, South Florida is the only place on earth where you have the chance to see a saltwater crocodile and American alligator cohabitating (though it's unlikely). With more than 350 different species of wildlife in Florida, it's safe to say you'll probably need to go on more than one airboat ride to see them all.

Keep in mind the where your airboat ride takes place
As we mentioned earlier, the Florida Everglades is made up of rivers, streams, and lakes that stretch from the Kissimmee River, flowing all the way down to South Florida, and out into the ocean. However, you won't see the same things when you tour on a lake connected to the Everglades versus when you boat down a river connected to the Everglades. Each of the 350 species found in Florida can only survive and thrive in certain conditions. To give you an idea, Florida has the second largest population of bald eagles because Florida's lakes provide a favorable environment to raise their young, but you won't necessarily spot them at the beach.
Whether you're a Florida native or this is your first time visiting Central Florida, there's always something new to discover. If you're considering going on airboat ride in Orlando this visit, we hope these tips will come in handy when helping you choose the perfect airboat tour for you and your family. You can learn about what different airboat tour options we have, or if you're ready to book your adventure now, just click the button below. Hope to see you soon!