As kids get older and their interests change, it can be hard as a parent to find things to do in Florida. And when you have kids that are different ages, it may seem impossible to find things to do that all your kids will enjoy. Lucky for you, adventure is the great equalizer for keeping kids entertained. On this blog, we'll go over the different types of adventures your kids will love when you visit Wild Florida.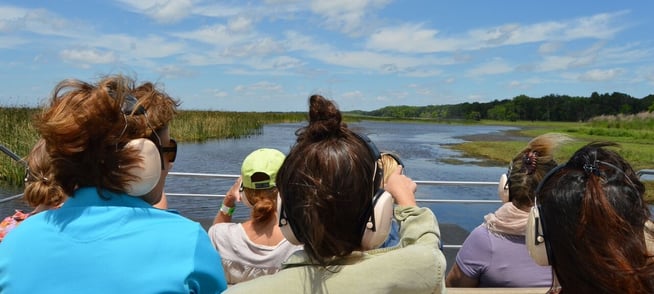 Ages 3 to 6
In this stage of growth in their life, your kids are discovering new things and learning how to process all of life's greater gifts. On Everglades airboat tours, your little ones will be able to learn about the world in an engaging and stimulating way. There are new things and animals for them to see, such as birds, fish, cows, and, most importantly, alligators! Your kiddos will not stop talking about what they discovered and may even find a new favorite thing.
Ages 7 to 10
Now we're at the age where not only do kids have a clear idea of what they do and don't like, but they aren't exactly shy about letting you know how they feel. It may seem impossible to keep them entertained without a tablet or game system in their hand, but it will be easy to convince them otherwise when you get them on action-packed Everglades airboat rides. Along with seeing the native wildlife up close, your kids will love to feel the wind blow across their face as you all zip across Lake Cypress. And while technology may seem to get in the way of precious family moments, make sure to bring your camera to capture all the fun your family is having.
Ready to get your family on an airboat ride? Book your adventure now!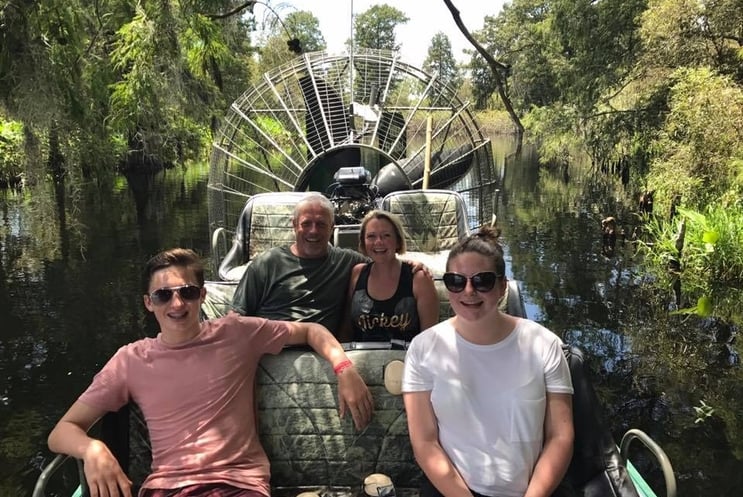 Ages 11 to 15
Now, the most intimidating age group: the teenager. Although they sometimes put up a cold front, doing something they've never done is a full-proof way to get a smile from them. Teenagers these days love showing people their adventures via social media, and we can definitely give them a good time and something to talk about. With the beautiful scenery and excitement of being outside, Orlando airboat rides are sure to get them giggling and having a great time.
So now is the time to stop hesitating and bring the whole family on an airboat ride! But don't let the adventure stop there. After your airboat tour, make sure to stick around and check out our Gator and Wildlife Park, as there are 200 exotic and native animals you and your kids will be able to see. Book your adventure online now and make this weekend one of the best adventures yet.