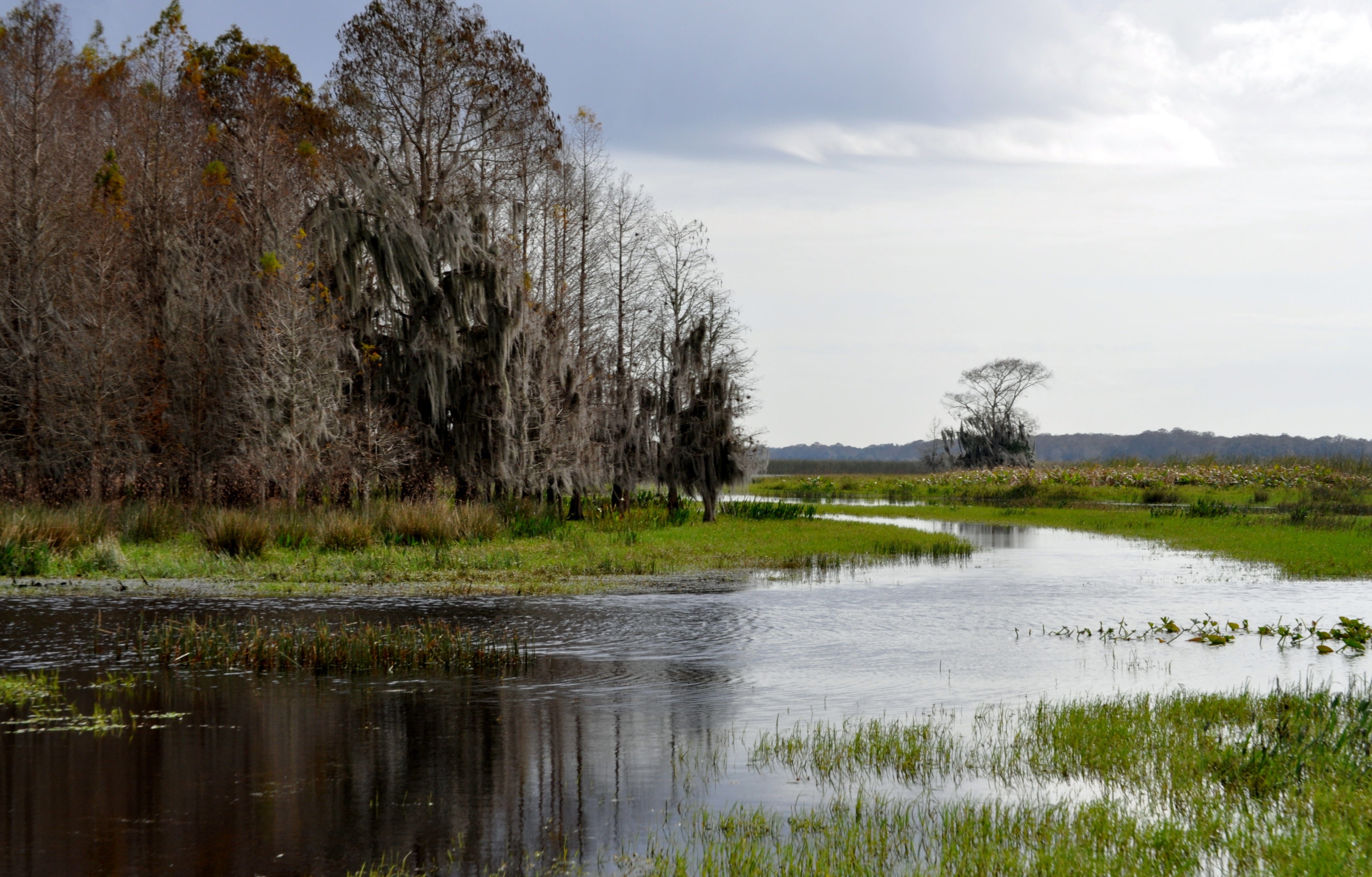 The bald cypress is what makes the swamp, swampy. The trees grow up out of shallow marsh waters, surrounded by their "knees", a common term for cypress roots.
You'll often see a cluster of tall, full-grown cypress trees surrounded by a fortress of short, knobby knees. It's an iconic dirt-free tree that literally stands out in the water, whether you're in a boat or on the shore.
A large concentration is known as a cypress swamp. Here, the trees' feathery leaves converge in a circular dome overhead that mirrors the water-logged hole (aka, a depression in limestone bedrock) from which a cypress swamp springs.