People often think Florida and Hawaii are exempt from the seasons due to their location. And, if you ask any local, they'll probably agree. However, despite what people may think, Florida does eventually go through the seasons (in its own unique way...). But don't let this deter you from going on a Florida airboat tour! On the blog, we go over what the four seasons look like in Florida along with what to wear during Everglades airboat tours.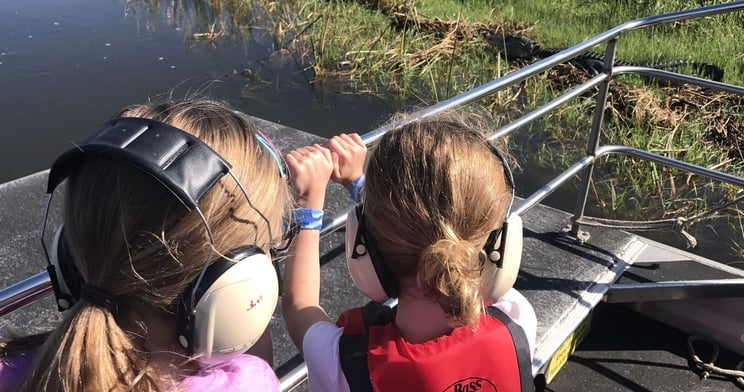 Spring
During Spring, temperatures begin to climb to the mid to high 80s, which inclines most people to wear shorts and tank tops. However, with the wind you'll experience during airboat rides, you might find yourself a bit chilly. To properly prepare for your airboat ride, make sure to wear jeans and a short-sleeved shirt, keeping a lightweight jacket handy. That way, you can easily take your jacket on or off during your airboat tour whenever you feel cold or hot.
Summer
Starting around mid-May, the days will become long and sweltering hot in Florida. With temperatures averaging around the low 90s each day, the only "relief" you may get from heat is the occasional summer thunderstorm or a breeze if you're lucky. Shorts and tank tops will become a must during this time of the year to keep yourself cool and ventilated. Due to the unpredictable weather, we suggest wearing sneakers to keep your feet dry and bringing a light rain jacket for any potential thunderstorm you might encounter.
Related blog: 7 things you'll want to bring on your Orlando airboat ride
Fall
As the temperatures begin to dip from "very hot" to "hot," as some would say, you might find yourself in a weird predicament of what to wear. Our suggestion is to wear jeans with either a short-sleeved shirt and jacket or jeans and a long-sleeved shirt. That way, you don't get too hot or too cold during your airboat ride and will be comfortable while walking around our Gator Park afterward.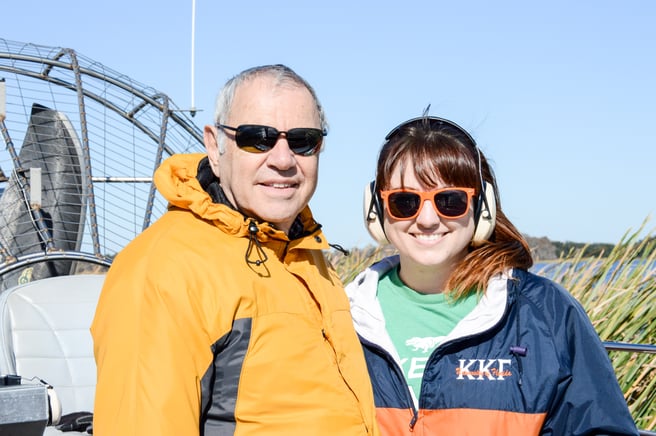 Winter
While the calendar might say December, the coldest times of the year in Florida are typically during January and maybe the first week of February. While being out in the sun will keep you warm throughout your airboat tour, the cold winds you'll experience will definitely give you chills. Make sure to wear jeans, long sleeve shirts, and even a jacket or scarf to keep you nice and warm during your Orlando airboat ride.
Hopefully, these tips come in handy for when you go on your airboat tour or if you find yourself outside during your vacation to Florida. If you plan on visiting Central Florida through the end of 2017, now is the perfect time to visit as we're offering free admission to our Gator and Wildlife Park to everyone! AKA, you can get up close and personal with more than 200 native and exotic animals, explore our Hawk Swamp, visit our petting zoo and bird aviary, and watch our Gator Feeding and Exotic Animal Show... all for free!