It's time to break out the holiday lights, bake cookies for Santa, and make sure you get gifts for everyone on your gift list! However, despite all the images and videos your friends might share of new products, you might have some reservations on whether that's the gift you really want to give. Well, actually, research shows that the best thing you can gift this holiday season might not be a gift at all. (A material one, at least.) In this blog, we'll talk about what research says about experience gifts and why you should give the gift of a Florida experience...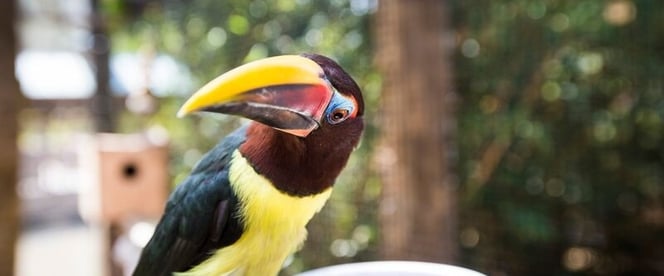 Four years ago, Cornell University professors submitted their findings to Psychological Science on people's feelings when receiving experiential purchases versus material purchases as gifts. As it turns out, people derive more happiness from the anticipation of experiential purchases, and waiting for an experience tends to be more pleasurable than waiting to receive a material good. In another study, researchers found that experiential purchases bring more happiness than material purchases. By conducting surveys, researchers discovered that when people were asked to talk about past purchases, people spoke more about their experiences rather than their material gifts.
Stepping away from the science for a moment, think about the last time you received a super fabulous gift. Was it a watch or article of clothing? If it was an item you received, do you still have it? Or was your favorite gift maybe a family trip somewhere? The memories from that trip are probably flooding to you faster than trying to remember where you may or may not have misplaced that necklace your spouse gave you. So, why not pass on the the new Apple Watch and give them the ultimate Florida experience instead and go on an Everglades airboat tour with your family or take a slothie together during an animal encounter!
The Florida we're talking about has existed for hundreds of years but is often overshadowed by the big castles and characters that have moved in on the land. Thankfully, Lake Cypress is a hidden gem that looks virtually untouched, and our Gator Park is home to hundreds of native reptiles, birds, and critters (along with some added guests such as sloths and Watusi, of course). As a part of the headwaters of the Everglades, Lake Cypress is the closest many Central Floridians and Orlando tourists get to see of this iconic marshland.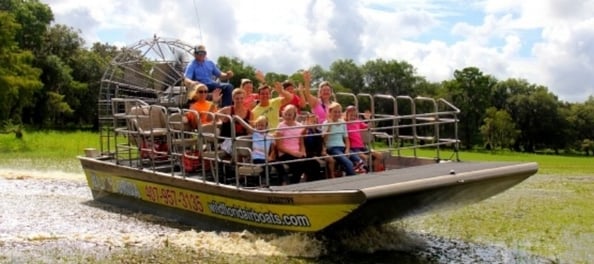 Year after year, we introduce thousands of visitors to the real, wild side of Florida on an airboat ride. Everglades airboat tours are less intrusive than exploring the Everglades via motorboat. And, for any adrenaline chasers, airboats can reach speeds that will surely get your heart racing. With Lake Cypress being home to hundreds of species of wildlife, there's no telling what your family will see!
One of the final reasons we think your family will love Wild Florida as a gift is because the fun doesn't stop once the airboat tour's over. It's actually just begun! With all our Wild Florida airboat rides, we include admission into our Gator Park for FREE! Here, your family can take a picture with Fluffy (our very own spokesgator), learn about different animals throughout your Wildlife Park experience, see our Exotic Animal Show, and, of course, witness the power of an alligator bite! So now's the time to rid your online shopping cart of all those video games and opt in for a more fun, personal gift your family will be sure to love!