It doesn't matter whether you're an Android or Apple user, it's safe to say that we all love to use emojis. Consider them the cherry on top of your status update sundae. So whether you're posting a photo to Facebook, Instagram, or Twitter, throw a filter on your photo and add any – or all – of these emojis when you visit Wild Florida! (Be sure to use our official hashtags, too: #WildFlorida and #iloveWF!)


🐊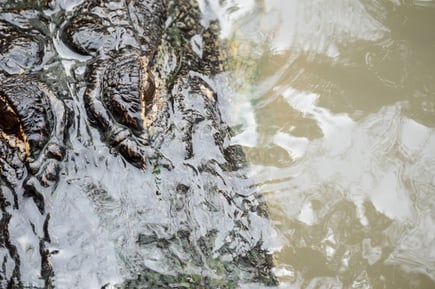 Here in the Middle of Nowhere, alligators are all around us. Literally. Gators are sneaky out in the wild, ready to go under the water in a hurry if they feel intimidated, even if it's just you and your smartphone! So, if you can't snag a photo on an airboat ride, you'll definitely get a chance in our Gator Park. With a bridge going across the gator pond, you'll be able to see gators up close (and in action!) during the gator feeding show!
🌾
While you're waiting for your airboat tour, take a moment to look around, and you'll see why we listed this emoji. Surrounding Lake Cypress' shores are hundreds of cypress trees and other native plants blowing in the breeze. The only problem you might find with this emoji is that it doesn't showcase the beautiful views of Lake Cypress!
🐐
You know all of those funny goat videos you've watched on YouTube? Well, here's your chance to create your own viral video! Even if gifs or videos aren't your thing, you'll still be able to grab a photo with some goats at our petting zoo. Because let's face it, goats may not be your favorite animal, but they're still hilarious.
🍔
Between the airboat ride, Gator Park, and animal encounters, you will work up an appetite, and when you do, the Chomp House Grill will help you out! But don't be fooled by the emoji. The Chomp House Grill doesn't just offer cheeseburgers. You can order gator (none of ours, we promise!), turtle, and even frog legs! Take this as an opportunity to try something new or even cross something off your foodie bucket list.
🐗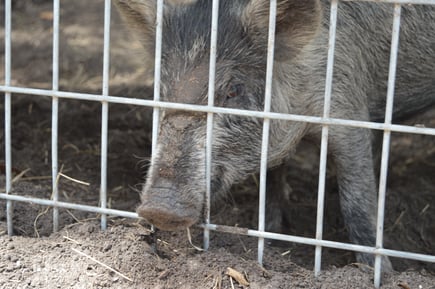 When you hear about Florida's native animals, you might first think of an alligator. Believe it or not, though, wild boar are very common in the Florida Everglades! Boar are able to adapt to a variety of climates, can eat pretty much anything, and have few predators in the wild, making Florida a perfect environment for them.
🚤
While this isn't exactly what an airboat looks like, people will get the idea when you post your #airboatselfie or record a video of your ride. Riding an airboat is not the only way you can tour through the headwaters of the Everglades, but we certainly think it's the most thrilling!
🐍
Okay, we'll be the first to admit this emoji doesn't look like a boa constrictor. But that doesn't mean you shouldn't take advantage of using it! As one of the largest, non-poisonous snakes in the world, you'll definitely want to show your friends what you're seeing. And if you have any friends who are squeamish around snakes... then definitely send the photo to them. (We have Burmese pythons, too!)
🐢
Next to the petting zoo, you might see a goat standing on top of what appears to be a rock. Well, take a look at that rock again. It might actually be a Sulcata tortoise! When they're not being used as a step stool, you might see them laying out in the sun or munching on some grass.
🌅
Every day, our guests are sharing their adventures with us, and we're still so often blown away by the beauty of natural Florida. But we're especially partial to sunsets on Lake Cypress. So, next time you visit Wild Florida, hang around till sunset, and you'll see what we mean.
🌿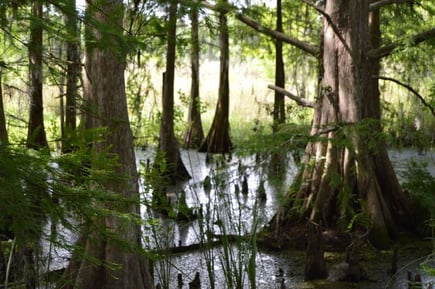 When you visit our Gator Park, we recommend taking a stroll through Hawk Swamp. When you walk along the bridge, you'll find yourself surrounded by Florida's swampland. Walking through Hawk Swamp, you'll see tons of native foliage, such as cattails, arrowheads, and pickerelweed.
So, the next time you're at Wild Florida, be sure to use #ThisIsWildFlorida so we can see all your exciting experiences. Ready to see these emojis in real life? Book your adventure online now to save your seat on an Orlando airboat tour or save your spot for a #slothie during an animal encounter with one of our two-toed sloths!
---