Every day, there seems to be some new, "trending" social media app. Despite your phone storage issues, curiousity gets the best of you and you find yourself making space on your phone to see what everyone's talking about. With more than 1,800 emojis available on iPhone and Andriod, it's safe to say that people love using emojis in texts, Instagram captions, and, for some brands, in advertisements! With this love for cute, expressive emojis, it's no suprise that people would be drawn to the app Bitmoji, where you create a mini you to accompany your messages.
While you can try using all the Bitmojis, if you plan on visiting Wild Florida soon, here are four you'll be able to send to all your friends. (Just be prepared to receive some irritated responses for not extending the invite!)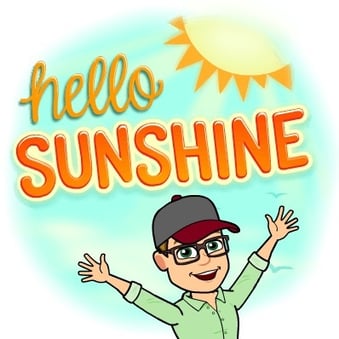 If your schedule allows, definitely try to arrive in the morning, as it's the one of the best times to go on an airboat ride in Florida and see the animals in our Gator and Wildlife Park. Because of the cooler morning weather (at least Florida's definition of "cool"), the animals come out of their hiding spots and dens to greet the day by catching some sunshine, making it easier for you to spot them. (With that being said, there really is no bad time to spot animals in our park!)
SEE ALSO: 21 different species you can see on an Orlando airboat ride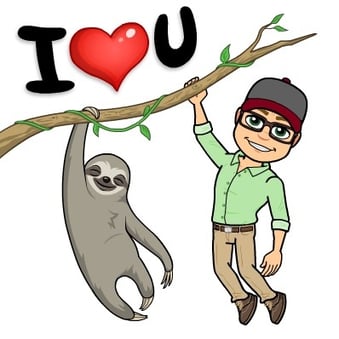 Since 2010, our mission at Wild Florida has been to provide an unforgettable Everglades experience that promotes a connection with animals while inspiring education and conservation. One of the ways we accomplish this is by hiring the best of the best airboat captains for your Florida airboat tours, and animal experts that know more than just basics facts you can look up online, but also know our animals' unique personalities. During our two-toed sloth encounter (not to be confused with the three-toed sloth pictured), you'll get meet our animal family members up close where you'll pet them, feed them, and take your first #slothie (if you don't count the Bitmoji, that is).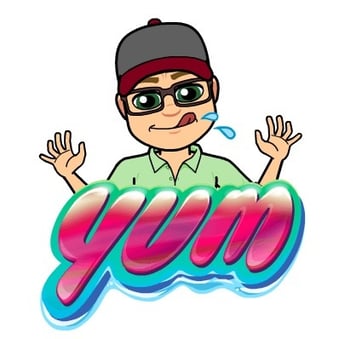 Exploring the headwaters of the Everglades might mean you work up an appetite. If you're going to truly experience the Everglades, you should try some authentic swamp cusine. At the Chomp House Grill, if you want to play it safe, you can fuel up on delicious pulled pork barbeque sandwiches, burgers, and more. However, if you're feeling adventureous, you'll be able to try a few "only-in-Florida" dishes like gator nuggets and catfish to see what swamp cookin' is all about.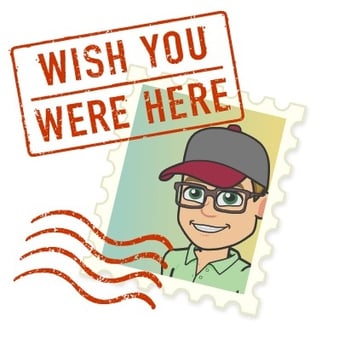 One of the many great things about social media is its ability to connect us with loved ones and friends from miles away instantaneously to share hilarious or relatable moments. From family photos with Fluffy to thinking of the perfect caption for a photo of our animals, there will be an endless number of times when you'll find yourself saying, "I gotta send this to _____. They'll love it!"
Excited to use these Bitmojis when you visit? Click the link below to buy and reserve your tickets for a day of adventure!
*This blog was not sponsored by Bitmoji.