When you're a teacher, you need to make smart decisions. It's only fair when you're stressing the importance of learning and education to your students. Well, we know one really smart decision you can make this school year – the decision to bring your students for a field trip at Wild Florida!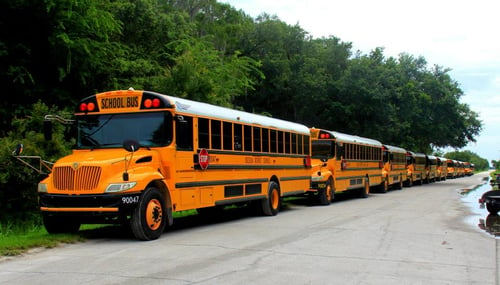 We have a few reasons why we think our field trip experience is top notch when it comes to all of the opportunities you can find for your students here in Central Florida.
Your students will learn about Florida and what it looked like hundreds of years ago. That's right, our airboat tours take you through the pristine waters of Lake Cypress, which is even considered to be part of the Florida Everglades. Bet you didn't know that fact! Never been on an airboat before? Here are a few things you can expect on this wild (but safe) ride!


Your students will get up close and personal with TONS of animals (native and otherwise) at our Wildlife Park. We've got everything from alligators (of course!) to sloths, porcupines, zorses, and more! With more than 200 animals calling our Wildlife Park home, there is sure to be something to excite everyone in your group.


Your students will get to explore concepts learned in a classroom by putting them into practice in a real setting at Wild Florida. Whether you're learning about exotic animals, native animals of Florida, or even Florida history, a field trip with us can help solidify what you have been teaching your students.


You AND your students will get to enjoy a day outdoors (and this time of year is pretty much the perfect time for it!) making memories that will last a lifetime. You may be surprised to learn, like we were, that many Florida natives have never experienced an airboat ride. Just imagine the excitement you can share with your students when this ride is a first for everyone!



You will be deemed "Best Teacher Ever" by your entire class! We're sure of it.