Thousands of years ago, the Everglades once made up more than 11 million acres. But due to the effects of time and urbanization, the Everglades now makes up just over 2 million acres. However, we're lucky to even have this!
For you see, it wasn't until Marjory Stoneman Douglas highlighted what was happening in the Everglades, taking a staunch defense against efforts that would have drained and reclaimed the land for development in the Everglades. She is most known for her book, The Everglades: River of Grass, which redefined how people view the Everglades. In this blog, we'll break down who Marjory Douglas was, her efforts to protect the Everglades and how she is remembered today.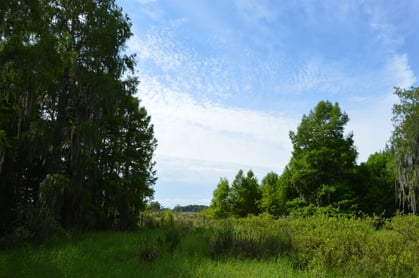 Born on April 7, 1890 in Minneapolis, Minnesota, it wouldn't be until her failed marriage moved her down south to Miami, Florida in 1915 so that she could reunite with her father. As her father was the publisher of Miami's first paper, what we now know as the Miami Herald, she joined on as a society columnist. While she did join the Navy during wartime, after the fighting was over, she quickly returned back to the Miami Herald as the assistant editor. But despite her words gaining influence and becoming somewhat of a local celebrity in Miami, she decided to leave the newspaper in 1923 and become a freelance writer.


While Marjory published over 109 fiction articles and stories over the course of her lifetime, as we mentioned earlier, it wouldn't be until the 1940s when her words didn't just impact the residents in South Florida but also those living across the United States. Originally approached by the Rivers of America Series to write about the Miami River, she became more interested in the Everglades began to write about it. For five years, she studied and researched the ecology and history of the Everglades and South Florida. During her research, she would partner up with Garald Parker, who would discover that all of South Florida's fresh water source was filled by the Everglades.


After years of research, Marjory published The Everglades: River of Grass in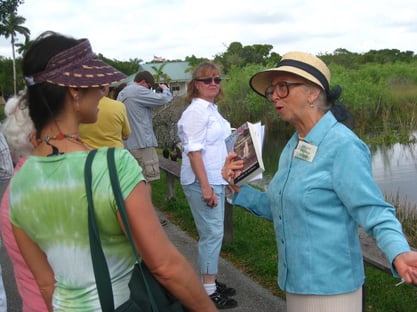 1947, which sold out after a month. Through characterizing the Everglades as ecosystems that are deeply connected to the cultures and people of South Florida, it is something worth protecting. Her book started a movement that made residents and politicians pause and look at how their actions would impact the Everglades. Her book has even been credited as the "blueprint for what conservationists are hailing as the most extensive environmental restoration project ever undertaken anywhere in the world." Which, Congress would follow through with in 2000, as they implemented the Comprehensive Everglades Restoration Plan (CERP), that is the most comprehensive and expansive environmental restoration attempt to help protect the Everglades in U.S. history.
Without her hard work, research, and passion, it's hard to imagine what the Everglades would look like now. Because, for us, one of the greatest things about offering Orlando airboat tours in the headwaters of the Everglades is that we get to show a side of Florida that many visitors (and locals) have never seen before. Though Marjory passed away in 1998, her influence can still be seen when you visit the Everglades National Park. If if you'd like to learn more about the Everglades, download our free Everglades eBook. Or if you want to see the Everglades for yourself, take a ride on one of our airboats!