Florida is a pretty fun place. Whether you've lived here a long time or you're a newer resident, you've probably visited the sandy beaches and seen some of the theme parks already. But take it from the Florida natives – after a while, you'll start to look for new and different things to do. We happen to think Orlando airboat tours may be one of the most underrated activities for locals! And here's why...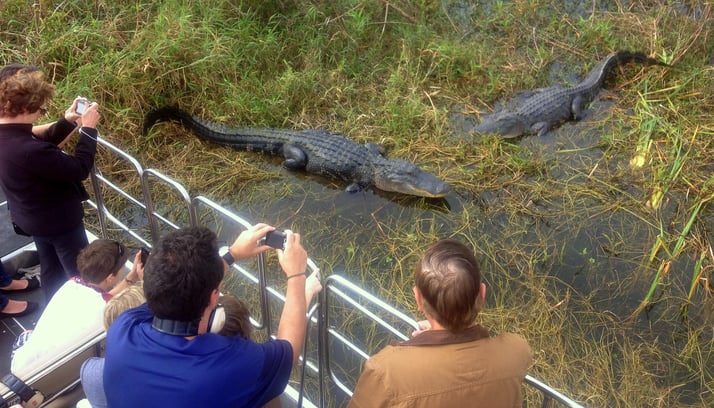 Florida airboat rides are an experience like no other
Instead of finding yourself shoulder-to-shoulder with tourists, you'll be surrounded by open water, with the wind whipping your hair, navigating through the Florida Everglades. Unlike a motorboat, with an airboat, you're able to quickly zip through the marshlands and shallow waters, making quick turns if a gator is nearby. It also allows you to get up close and personal with the animals so you can grab that perfect photo. But we don't recommend getting too close for selfies with the gators!
We take these views for granted
Every day, we hear tourists say how "amazing" or "different" the Florida landscape is compared to what they're accustomed to. But, you'll be surprised to know how many Floridians don't know what's hiding out here in the Middle of Nowhere (or sometimes in their own backyards!). Unfortunately, many people in Central Florida just don't realize how close they are to the Everglades. Most people think that the Everglades are limited to South Florida, but Central Florida is actually home to its headwaters! So why trek four hours south when Everglades airboat tours are just a short drive away?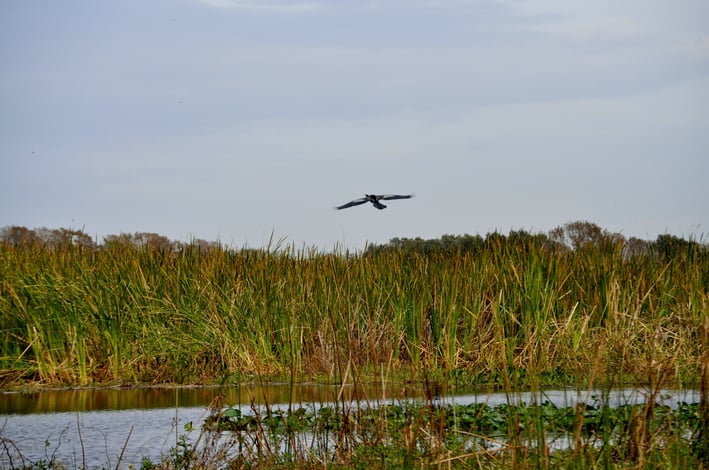 See the true wild Florida

Whether you're from Florida or elsewhere, it's safe to say we're getting more and more engulfed in a "concrete jungle," with land being developed all around us. With this in mind, riding through the Everglades is more than just refreshing; it helps you appreciate Florida's natural beauty. Central Florida was a vast swampland full of wild animals before any theme parks moved in. So really, when you take an airboat ride through the Everglades, you're getting a glimpse of Florida's past.
Orlando airboat rides are unique
Different from some of the more personable animals in our Wildlife Park, like Kramer the cockatoo, the animals you'll find out in the wild on an airboat ride don't know (or care) when their "cue" is. You might see mama gators protecting their nests. Other times, you might find yourself entering a "cow crossing." And, if you're really lucky, you might even spot a bald eagle! So it's safe to say that there will always be an adventure waiting for you on an airboat ride.
These are just some of the reasons why we think airboat rides are underrated, but the proof is in the pudding (or swamp, in our case). So see for yourself and book your Wild Florida airboat ride today!
---